Question:
The silicone tubing provided with your products appears to be stronger then the silicone tubing I have seen offered by other suppliers. I would appreciate your feedback.
---
Answer:
=== Thank you for your question.
=== By examining the below pictures, you will see that the silicone tubing used by Ozone Services is thicker than the standard silicone tubing available on the market. The thicker wall silicone tubing is custom made for us. We decided to go with custom ordering of silicone tubing (back in 1996) to....
improve the durability of ozone tubing
tubing with thicker wall does not kink so easily as thinner wall tubing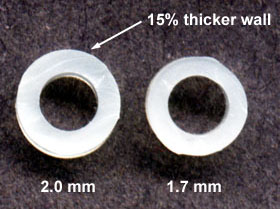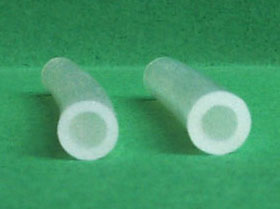 An extra step that we take when preparing tubing included with our ozone generators is to include protective cups. These cups prevent prevent contamination of the ozone generator and accessories during transport and storage.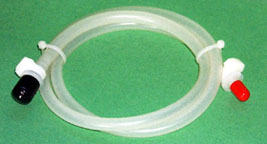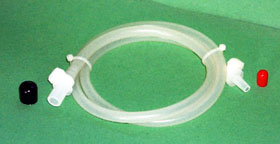 === I hope this helps,
=== Take Care
=== The OzoneLab™ Team
---