Catheters are DISPOSABLE SUPPLIES.
Consequently, they are designed to be used only once (1x), and should NEVER be shared.
Associated Product: Ozone Insufflation Bags
When selecting catheter, the following aspects should be taken into consideration:
Length & diameter
Catheter adapter and tip style
The resistance of the catheter to ozone
We have tested the catheters we sell for ozone resistance and have found no negative results with ozone concentrations up to 60 gamma.
---
Bulk Catheters - FLL / 14" long / 14Fr. - Non Sterile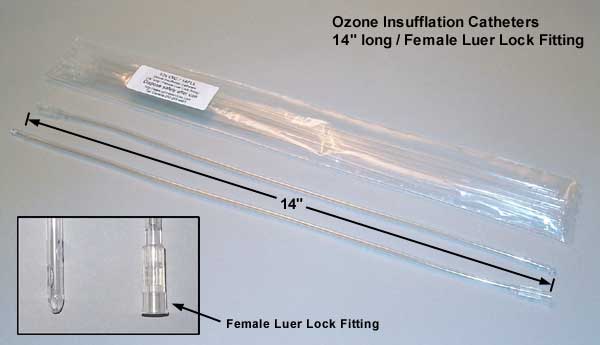 ---
Individually Packaged& EtO Sterilized Catheters
FLL / 14" long / 14Fr.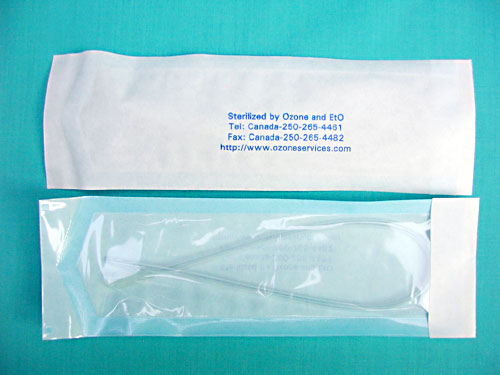 ---
Catheter Safety Tips:
Never use a catheter which was not properly packaged
Never share the same catheter with others
Never use the same catheters for different purposes
Never use the catheter which shows any sign of deterioration
Always store each catheter separately
---