Please Note:
We have discontinued our GE Product Line of Ozone Generators (GE30 & GE60). The GE60/FMxx has been replaced by the OL80W/FMxx which is a more energy efficient product with better performance and increased versatility (EXT port).
---
Each ozone generator is tested and calibrated separately using 2" H2O back pressure.
OzoneLab™ instruments are designed for low flow/high output applications and are not suitable for flow rates above 1000ml/min due to the size of orifices in the ozone gas flow path. Gas Pressure is 0-3 p.s.i. (For applications dealing with higher pressures - please contact us for more info and/or consultation).
---
Ozone Concentration [µg/ml] versus Ozone Output [mg/hr]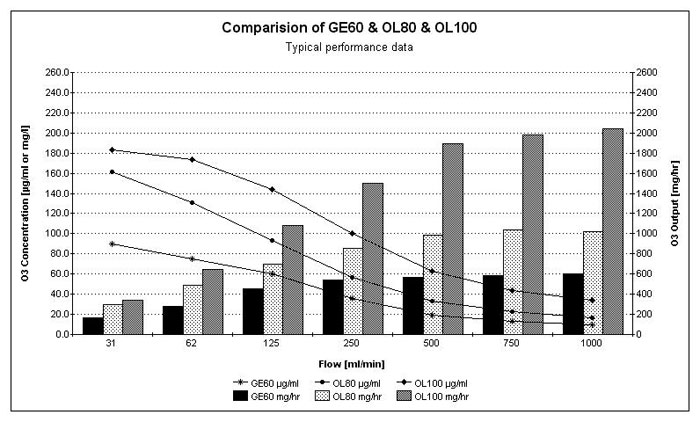 ---
Ozone Concentration [µg/ml] versus Ozone Concentration [weight % 03 in 02]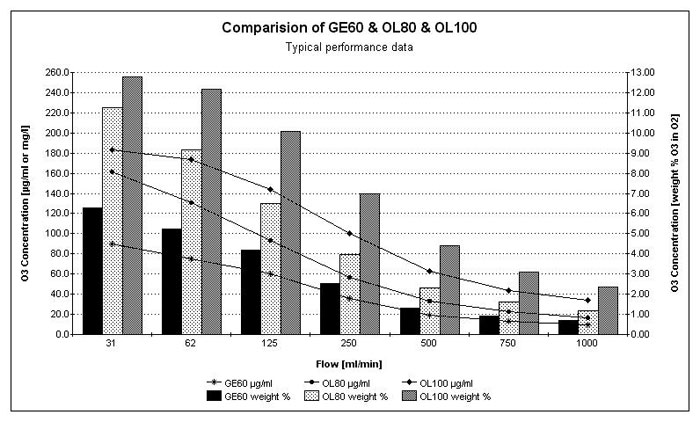 ---