The below highlighted example is an attempt to try and allow clients to visualize a specific ozone generator application setup. This example represents one of many different possible applications.
---
Back Flow Protection (Trap) using an OL80F/DST Ozone Generator fed with an oxygen feed (Tank & Regulator).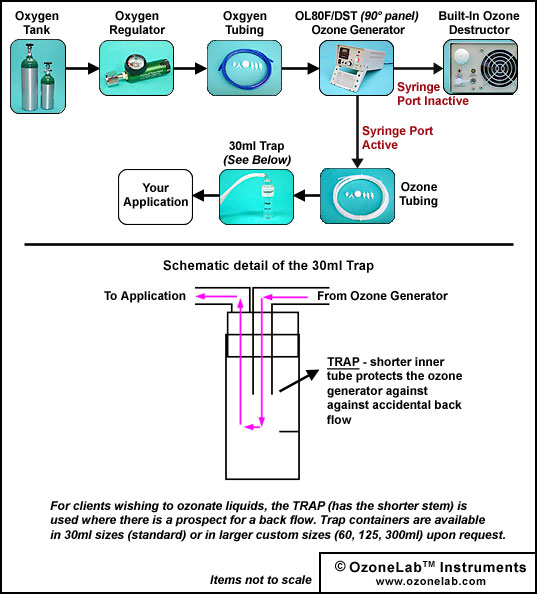 The OL80F/DST is used as an example in this illustration. Ozone Generators are subject to the specific requirements of the client - please call or contact us to discuss which Ozone Generator is right for your needs.
---