All new generation OzoneLab™ Ozone Generators are equipped with a EXT Syringe Port and can be located close to the syringe filling luer lock connection. The EXT Syringe Port allows for remote access functions of the syringe port.

---
Setup Example (more examples)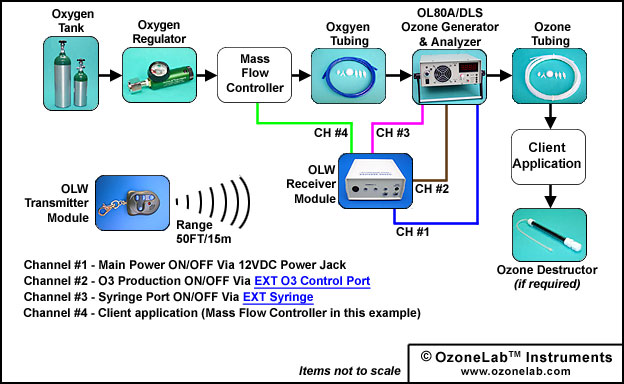 ---
EXT accessories are available in our Accessories Area.
---
Examples of External Ozone Production & Ozone Flow Control Devices
---